Commuting Condensed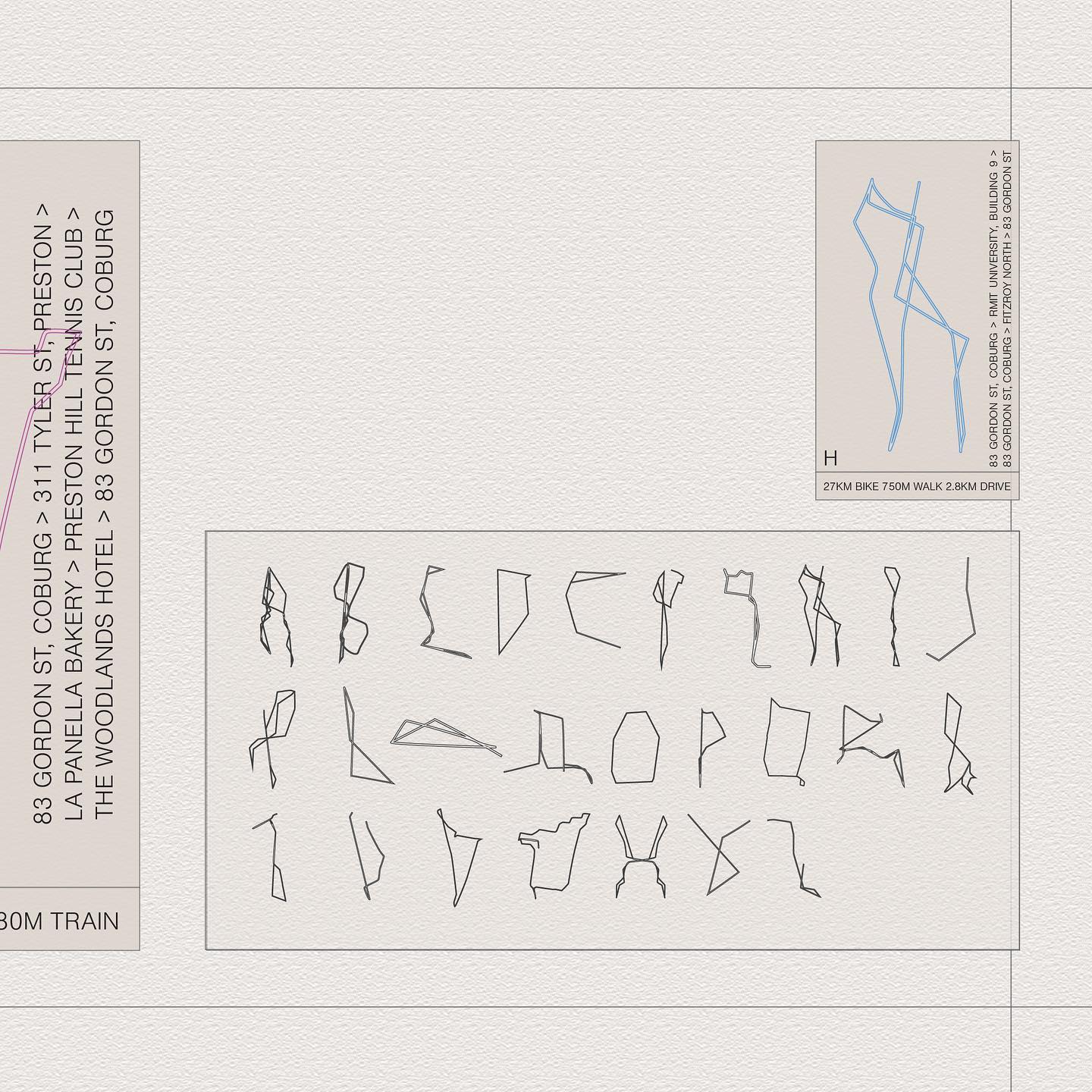 Commuting Condensed 2022
 Typeface 


 Commuting Condensed is an abstracted typeface developed from the tracking of my commutes between 2018 - 2020. Using data unknowingly collected by Google Maps, the typeface becomes an effort to reclaim my personal movements.

In translating tracked movements into a typeface, Commuting Condensed builds on the foundationational aspects of typography- mapped graphics form a system of communication.

Each letter and glyph has been drawn from daily routes around Naarm / Melbourne, Eora / Sydney, and Lutruwita/ Tasmania, and is recorded exactly as presented by Google Maps (as a result the data is often confusing, bias, and unrealistic).

As an attempt to regain financial autonomy over my personal data Commuting Condensed is available for purchase as an .ott and .ttf file.